1x15
Kerry's Ford Escort
Ride Owner: Kerry. 19 Year Old Male.
Owner's Ride: 1989 Ford Escort.
Owner's New Ride: 2004 Scion xB.
Kerry, moved from Fargo, North Dakota to Sunny California with his family. The car he owns is some sort of beast made out of two '89 Ford Escorts welded and glued together. The car is in terrible shape and is unsafe for one of his little sister's who sits in a car seat when he drives around in the car. Unfortunatly Kerry's car cannot be fixed. Xzibit has has a plan and gets Kerry a brand new car. Kerry and his family doesn't have anything to worry about. Xzibit is about to pimp his new ride.
Additions & Improvements:
-Brand new car! Ford Escort was "Unpimpable"
-Flame graphics, an auto wrap sticker on the car
-Electric rag top sunroof
-3 piece GFG chrome rims
-New bumper
-A big wing
-4 7-inch monitors on 4 rebuilt head rests
-New Precision powered 5 channel amp is mounted on 2 pipes and on plexi glass to give it an illusion that it's floating in the back of the car
-New Drivesoft computer. Features include a dvd player, audio on demand mp3 player, video on demand, a gps, email and internet access
Kerry has officially been pimped.
Final Look
-Norrin Radd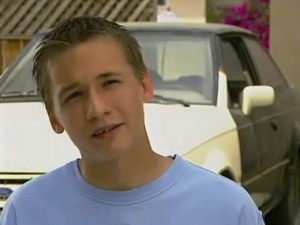 Jun. 13, 2004